Over the last few years, it seems as though the tiny house trend has moved beyond a counter culture absurdity to a more commonly accepted way of life. Shows like HGTV's Tiny House Hunter have exposed larger audiences to the downsizing strategy and have attracted even more people who are interested in changing the way they live.
Although tiny houses might still be a trendy concept or little more than a novelty to the average American, there are many people who are attracted to the positive effects that downsizing to a 150 to 450 square foot home can have on their overall lifestyle. And with millennials placing greater emphasis on travelling and experiences rather than possessions, the downsizing movement seems to have more momentum than ever.
With positive testimonials pouring in, maybe you're wondering if a tiny house could be right for you. Here are few things to keep in mind if you're considering "living tiny."
The Good
Get What You Want
One of the best thing about going "tiny" is the ability to get exactly what you want. Check out a few online tiny home builder sites and you'll find that you can select the exact design and features that you want. That means you can ensure that your specific needs are met.
Furthermore, the custom build process is much easier in a condensed build setting than it would be for a traditional home. Here are some of the specific features you can pick:
Vaulted or standard ceilings
One or two lofts
Staircase style
Storage settings
Cladding materials
Mobility versus stationary
Roofing style
Window density
Side Hustle Potential
Another pro to owning a tiny home is that they have become incredibly popular as vacation rentals. Sites like Curbed and AirBnB often feature tiny homes, further fueling the demand for vacation stays in tiny homes. These days, it's so easy to connect with renters interested in spending a few nights in a tiny home that many tiny home owners are regularly making extra cash by renting their home while they are travelling elsewhere.
Despite the limited space, 200-300 square foot tiny homes go for roughly $80-100 a night, depending on the area. A tiny home owner could realistically expect a $25k tiny home to pay for itself within three years by renting it out for $80 a night roughly half the time.
Want to be a snow bird?
Being a snow bird can be expensive. And for many people it's not possible financially. However, most snow birds are only looking to get away from the worst weather their state has to offer. In most cases, they're only looking to get away for three or four months each year.
So for someone who may not want to live tiny year round, a tiny home could make perfect sense as their seasonal getaway. For the elderly, the home can be customized to their particular needs. And if they are lacking mobility then having less square footage to maneuver could make perfect sense.
Worried About Depreciation?
Unfortunately, most pre-fabricated tiny homes do not appreciate in value. The good news is that you can build a tiny home in a way that avoids built-in obsolescence. There are a couple keys to doing this:
Build the tiny house in a way that replicates modern engineering.
Don't put it on wheels!
If you want a house that is roughly 400 square feet you can find a builder who will condense their plans down to your specifications. Then you can create a modern slab or foundation, and use building materials that aren't associated with depreciation. Opting for a conventional stationary construction instead of the "house on wheels" design allows you to select from a wider spectrum of building materials because the conventional structure is better suited to support weight and higher quality materials.



Consolidate or Else…
This may be obvious but it isn't talked about nearly enough. One of the best ways to stop yourself from participating in overconsumption is to reduce your ability to store things. Upon converting to the tiny home lifestyle, people often notice a dramatic improvement in their spending habits. Consequently, owning fewer possessions also means your insurance costs drop and the risks of theft or other perils will significantly decline too.
The Bad
How Do You Insure This Thing?
Insuring a tiny home can be tricky. And it gets even trickier if it's on wheels. Insurance companies will want to know how often your home will be on the road, where you'll be travelling, and how often you'll rent it to others. All aspects of your lifestyle with the tiny home affect your insurance rates.
Furthermore, some insurance companies simply won't insure mobile tiny homes because they aren't in their risk appetite. That means you might have to pay extremely high rates to insure with a nonstandard company. If you travel with your tiny home across country borders you could have a complete gap in coverage as well.
The final problem I've seen with insuring tiny homes is that the insurer will probably only agree to insure it for actual cash value. This means if your tiny home is burned to the ground and your insurance company determines that its life expectancy was 50% used up, then they'll only give you half of what it takes to replace it. To the contrary, most standard homes are insured for replacement cost coverage.
Repairs Can Be Tricky
One of the downfalls to having a tiny home customized and engineered by a specialty firm is that it now becomes a liability during the repair process. Let's say your sink line bursts and causes water damage to part of your home. If you are lucky enough to find a local reconstruction firm who agrees to do the repairs, it's likely they will only warranty the repairs if they put it back the way they see fit. You now have a repair man applying conventional repair methods to atypical construction.
If you are fortunate enough to be near the original builder when you have your accident, they might agree to help you out with repairs. However, the original builder likely has no experience with mitigation, mold remediation, and partially damaged homes. I am sure you can see how reconstruction on a tiny home could be a huge mess.
Lenders Don't Like Financing Tiny Homes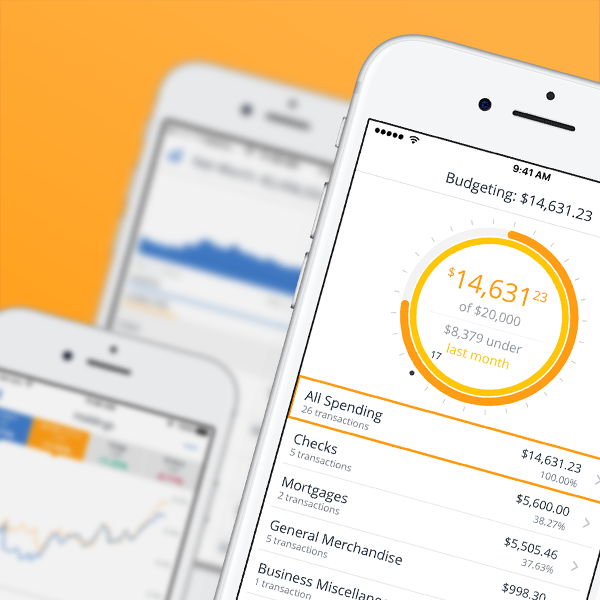 Even though tiny homes cost less, many people who buy them don't have enough cash on hand to pay in full. Unfortunately for most tiny home buyers, it isn't particularly easy to finance these transactions. Most banks only approve loans for homes that are built on permanent foundations.
If you can get a loan that is usually classified for RVs, the average interest rates typically fall near 7%. If you apply for an unsecured loan, the interest rate will probably be closer to 9%. In summary, if you are "lucky" enough to get approved for financing, it's probably because it comes with a terrible interest rate.
They Aren't As Cost-Efficient As They Seem
Tiny houses cost less because they are tiny. That doesn't necessarily mean they are cheap though. According to Forbes, tiny homes typically cost $200 to $400 per square foot. Compare that to standard homes which are usually $100-$250, depending on location.
Why is there such a huge difference? It has a lot to do with the way tiny homes are meticulously engineered. Furthermore, finding slimmed down appliances, bathroom fixtures, and accessories isn't easy to do for cheap. There are certainly advantages to living tiny, but don't be fooled into thinking the space itself is a bang for your buck.
Is a Tiny House Right for You?
Maybe you've seen an episode about tiny houses on HGTV and thought it was the lifestyle for you. But have you thought about what it's really like? When you and your significant other get into a squabble in your 150 square feet home, where will you go to blow off steam? If you have a relative in town for the weekend, is there any way you can accommodate them? How about when you're using the bathroom to take care of some pressing issues just five feet from the kitchen – do you think that might make it hard for your special someone to keep their appetite?
There are so many day-to-day scenarios that tiny house enthusiasts don't think of before committing to purchasing a tiny home. Think about the things you do on a regular basis in your own home and ask yourself how it might change in a tiny home. Then ask yourself whether you'd mind that lifestyle change. You're bound to overlook things, but it's a valuable exercise to go through before fully committing to the lifestyle.
A Few Final Thoughts and Recommendations
Tiny houses come in all kinds of shapes and sizes, so it's important to review the possibilities and consider how they relate to your life. I cannot give black and white recommendations as it truly depends on the individual involved. If you are hoping for good resale value, then a tiny house on wheels would not be for you. If you travel all the time for work and want to save money on hotel costs then the depreciation may not be as big of a deal.
That being said, I really only recommend a tiny house if you are able to pay for it in cash, and if it truly makes sense for your lifestyle. Given the complications of insuring a tiny house I also highly recommend talking with a licensed agent who can help you make sure you will be properly insured prior to moving forward with any plans to buy.
Finally, before buying a tiny home I recommend looking 3-5 years forward to make sure that the life events you have ahead of you are consistent with the lifestyle you must maintain living in such small quarters.